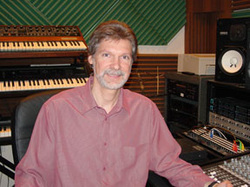 Welcome to Andre Mayeux Music,
a Full Service Production House


To learn how 30 years of experience in the music industry can abenefit you, click on any item on our menu. Whether you need a composer, producer, studio, or session/touring keyboardist, you're at the right place. Thanks, for visiting and be sure to check back often for updated information.
---
What's New

I recorded/produced Britney Fay's new EP recently. Check out her new video at this link:
S
ea Breeze (Dance With Me)
Brian Kinler is finishing up his fourth CD "The Race Against Time". Check him out on youtube.
Al Miller is now recording his third CD here.
Barbara Paul and Joe Bull are recording their 2nd CD here. Awesome acoustic blues.
Just scored Dean Whitney's new movie titled The Body Bag. It won "2012 Best California Short"-California Film Awards. Here is a link to the
official trailer
.
Just finished a new CD for 5 Alarm Music Library for Cue Source Music called "Prime Time Investigation". Think CSI, NCIS, Hawaii 5-0.
Just contributed Piano Moods and Piano FX to an upcoming 5 Alarm Music CD for Cue Source Music called "Score Tools Shorts".
Check out
It Must Be Christmas
, a new Christmas CD featuring four top LA singers and new original Christmas songs by Andre and David Patt.
Check out
The Gift Of Christmas
, a new Christmas CD by Juice Newton, co-produced by Andre.
---