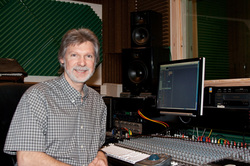 New, Original Music Written Specifically For Your Project or Client

Personal Service

Direct Access to Composer/Producer

Fast Turn-Around Time Competitive Rates

Every client, every business, every industry, every presentation is unique.

That's why music has become one of the most important element's in today's media. It conveys feelings and attitudes and gives inanimate objects personalities. It can be subtle or intrusive. Music is as individual as we are.

So why settle for the same cookie-cutter tunes that you've heard a hundred times when original music, written specifically for your project, is more accessible than ever.

AM Music is a full service production house with a commitment to personal service for your individual needs. At AM Music, you have direct access to the composer and producer for a faster, more accurate turn-around, all at rates that are surprising affordable.

So let AM Music produce your next presentation and give your project a personality all its own.




---